ESNA believes one person can and does make a difference in the lives of others, but a team bringing together knowledge, skills, capital and experience for a single purpose or vision provides a synergy that is more powerful than the sum of the parts. By joining hands with organizations holding common values and like visions, ESNA can help the world change, one village at a time.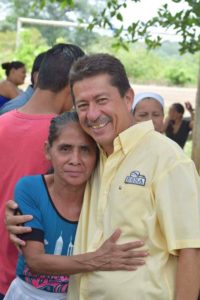 ESNA's operating model is built from a unique approach of identifying communities that are ready and capable of improving their conditions to self-sustainability and partnering them with expert resources to guide them on the journey.
Our team works with the community leaders directly to plan and prioritize their needs, identify available resources, assess skills, and bring together partner resources that execute plans directly with the community.
ESNA's leaders have developed this model over the last 20 years of in-country work and through proven best practices provided by the Millennium Village Projects¹ of the Earth Institute at Columbia University.
Provide primary education for all. Improve health education and school lunch programs.
Retain 80% of students from 6th to 9th grade
Provide basic health services.
Eliminate root causes for poor health.
Reduce child mortality.
Promote awareness to community members regarding the importance of taking care of their surroundings as well as provide means to help protect and improve environmental conditions.
Strengthen established farmers by providing technical support and training in order to help improve household income.